The fourth book in the series brings chaos close to home. Rebecca suffers a series of petty crimes that coincide with the resurfacing of an ex-girlfriend. A figure from Leo's distant past hovers in the shadows, threatening his life. As Mal and Vinn look to help their friends, what starts as two disparate investigations converge, leading them into the world of the Roma and a band of gypsy grifters. The shocking discovery of a long-buried secret lets them know that Leo's pursuer won't stop until Leo and everyone close to him dies. Time is running out as more people die, leading the pair to a desperate final showdown where only one side will emerge alive.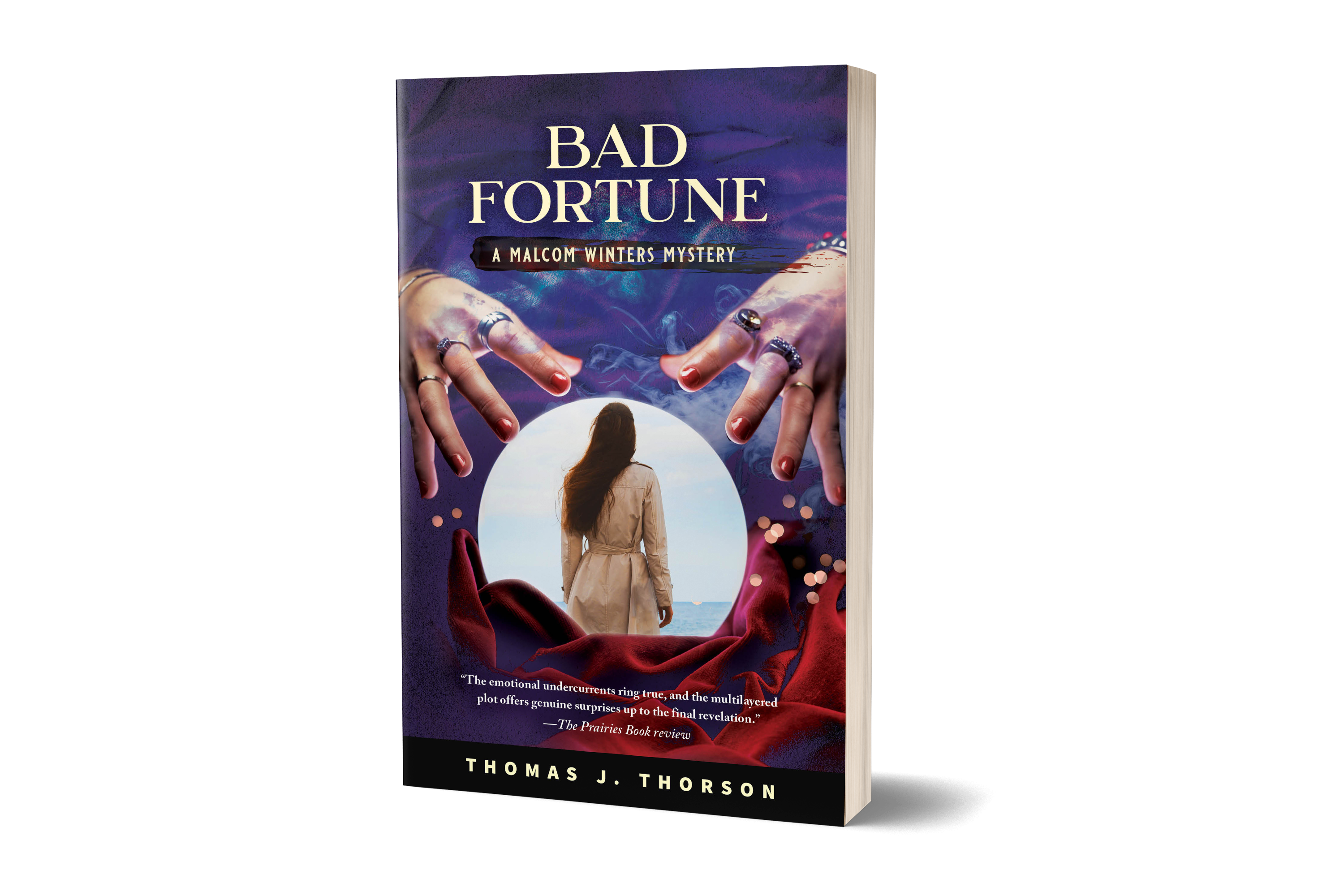 Praise for Connubial Corpse
"The interplay between Malcom and Vinn is
reminiscentof Dashiell Hammett's
Nick and Nora Charles from his
Thin Man series…the story is excellent…"
–BENJAMIN WELTON for IndieReader.com
"…A gripping plot that grabbed my attention
instantly. I thought the story was filled with
some of the most extraordinary characters
I have ever come across."
–LESLEY JONES for Readers' Favorite
"In this second book of the Malcolm
Winters Mystery series, The Connubial Corpse,
Thomas J. Thorson has penned plenty
of breathtaking, as well as humorous,
moments. An entertaining read!"
–DEBORAH LLOYD for Readers' Favorite
Praise for Heirs Apparent
The Bottom Line: One of the year's best thrillers. Fans of Matthew FitzSimmons will love Thorson's meticulous, deliberate style.
–MISHKA RAO at BestThrillers.com
A journey of love and death Malcom Winters, alias for the initially unnamed narrator of Heirs Apparent, by Thomas J. Thorson, escorts the reader on a journey.
–JANE CAIRNS at Book Reviews & Literary Musings
"Clever, suspenseful, and full of intrigue…
A tense cat and mouse game.…" Set in Chicago,
Thorson's ingeniously plotted latest featuring Malcom Winters finds the latter on the trail of a notorious killer after a cryptic message written in blood points to a sinister motive tied to a century-old secret.
–The Prairies Book Review
The Connubial Corpse is also available in ebook and soon audio format. More info to come!