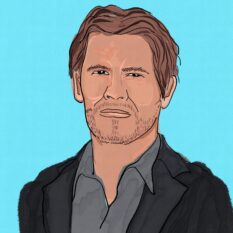 Mal is skilled, dangerous when provoked, and perpetually insecure. A rabid tea drinker, his attempt to leave a former life in the shadows behind as a faux college professor is continually thwarted by his relentless desire to pursue justice that only he can deliver.
"He has a demon inside of him that came out when he needed it. If he's able to control it, there's no better person to be with. If not, I fear for you."

–Former co-worker of Mal's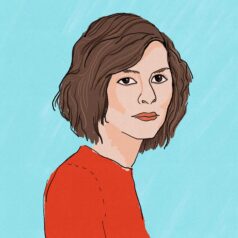 Vinn, whose real first name only she knows, is Mal's brilliant, beautiful, and more level-headed co-worker and sometimes lover. Sharing a similar murky past, she assists in his investigations by offering her ying to Mal's yang along with logical insight to counter his impulsiveness.
Chapter 33
"Vinn. Jenkins." Plastic baskets of half-eaten sandwiches sit before them along with plates of black beans and green plantains. The spot next to Vinn hosts an enticing platter of something that smells absolutely amazing, although given that I haven't eaten since yesterday my epicurean bar is low. Vinn notices me eyeing the dish.
"We ordered for you. Masas de Puerco. Pork with pickled red onion and mojo de ajo, a kind of garlic gravy. Rice and beans and fried sweet plantains too. Before you dig in, though, come give me a hug."
I move toward her, only to have her put her hands on my chest and gently push me away. "Whew," she says gently, "you smell. Best we save any physical encounters until you get a shower. To emphasize her point, she uses her left hand to slide my meal down one more seat away from her.
"Ten years in the big house, and that's how you greet me?" I growl, but with a smile. I grab my designated place, isolated that it may be, and begin cramming the steaming pork into my waiting mouth. My goodness, I didn't realize Cuban cuisine could taste this good.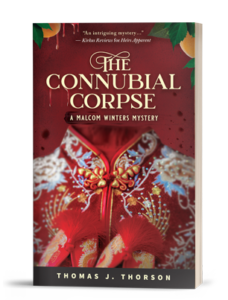 Pork:
3-4 pounds boneless pork shoulder,

 

diced into medium pieces
2 sour oranges or limes
5 garlic cloves, mashed
1 Tablespoon salt, or to taste
1 teaspoon Domincan oregano
Black pepper to taste
Canola or Vegetable Oil
1 1/2 Cups water, if needed
Mojo:
2 onions, sliced
1-2 sour oranges or limes
3 cloves garlic, diced
1. Season meat with freshly-mashed garlic, salt (don't overdo it), oranges or limes, and oregano. Mix until well combined and let marinate for 20 minutes. 
2. Once meat has marinated, heat oil in a deep-sided skillet over medium heat for about 3 minutes, using enough oil to fry meat later. Add meat and stir gently, watching to make sure garlic doesn't burn. 
3. After the pork has released its juices, about 5-7 minutes, add water if necessary to keep meat submerged. Continue to cook for 30-40 minutes until tender, adding more water as needed.
4. Meanwhile, prepare mojo. Mix onions, oranges or limes, and garlic. Set aside.
5. Once meat is tender, it will begin to fry in the oil. Stir every 2-3 minutes to brown on all sides.  Remove and drain on paper towel.