Bad Fortune, 2022
In the fourth book of the series, Rebecca suffers a series of petty crimes that coincide with the resurfacing of an ex-girlfriend. A figure from Leo's distant past hovers in the shadows, threatening his life. As Mal and Vinn look to help their friends, what starts as two disparate investigations converge, leading them into the world of the Roma and a band of gypsy grifters. The shocking discovery of a long-buried secret lets them know that Leo's pursuer won't stop until Leo and everyone close to him dies. Time is running out as more people die, leading the pair to a desperate final showdown where only one side will emerge alive.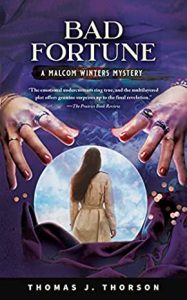 Cosmic Killings, 2021
Reluctant sleuths Mal and Vinn are again coerced into investigating a death, this time of an Amish teenager found murdered at a zoo in Chicago. Navigating the unfamiliar world of the Amish proves difficult for the two outsiders. On the verge of giving up, the murder of a young suburban man with no apparent link to the teenager is connected by a singularly bizarre and grisly detail and spurns them on.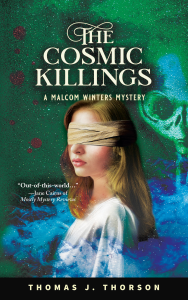 Connubial Corpse, 2021
The next book after Heirs Apparent, The Connubial Corpse continues the Malcom Winters mystery series. Focusing on Malcom and Vinn, college professors and sometimes lovers, this novel sends us reeling into the seedy underbelly of Chicago's China Town. When a student disappears from Vinn's class, and a woman of similar descent appears dead and dressed as a traditional Asian bride, the pair jumps reluctantly into an investigation. Along the way, a small cast of fellow amateur sleuths joins Malcom and Vinn to find out the truth of what is going on with this case.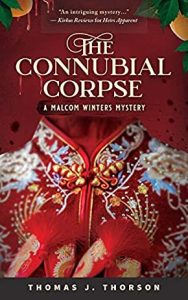 Heirs Apparent, 2020
Heirs Apparent is the first in series for the Malcom Winters mystery series. Published in the Spring of 2020 through Austin Macauley Publishers™ in trade paper and hard cover format..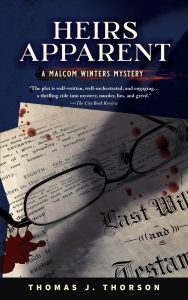 Serendipity, 2018
Each chapter of "Serendipity" sets a pivotal event in its historical context and raises the question of how chance may have changed our world on both a global and personal level in this fascinating mix of significant events and pop culture.